google-site-verification=xx3FRb_R5a4oTHg-qxQGXjY4M8kCzi2Rfb3fewq7R_w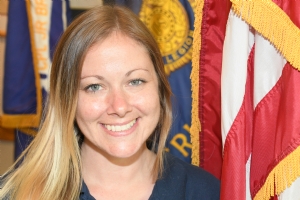 Rheanna DiVirgilio
Treasurer -
Originally from Santa Clara, CA – Lived in Iowa from 2004-2013.

BA - Organizational Management w/ Marketing Minor.

MBA – Business Administration w/ Human Resources Specialization.

5 years experience in operations and client service in wealth management.

Joined the VFW Auxiliary in 2017 / Positions held since joining: Trustee, Jr. Vice President.

Loves to volunteer at the Folsom Veterans Hall and surrounding veteran communities.