google-site-verification=xx3FRb_R5a4oTHg-qxQGXjY4M8kCzi2Rfb3fewq7R_w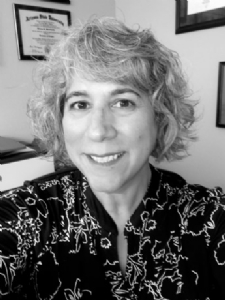 Debby Mendelsohn
Senior Vice President -
Debby Mendelsohn recently relocated to Sacramento. She earned her undergraduate degree in Political Science at the University of Southern California and her Master of Arts degree in Communication from Southern New Hampshire University. After a nearly three-decade long career in public and government relations, she has recently shifted gears to now focus her time as an adjunct professor at Columbia College.
As a military spouse, she works tirelessly to advocate and support military families. In addition to serving the VFW Auxiliary, she serves as the VP of Communication for the Greater Los Angeles Chapter of the Association of the United States Army (AUSA). She is also an active Family Readiness Group (FRG) volunteer for the CA Army National Guard.
Debby has been awarded the U.S. Army Quartermaster Regiment Catharine Greene Award; Department of the Army Commander's Award for Public Service; Department of the Army Achievement Medal for Civilian Service; CA Army National Guard Commendation Medal and the Department of Defense ESGR Above & Beyond Award. Also, in 2012 Debby and her family competed in a global competition and were named as the AUSA Army Volunteer Family of the Year.